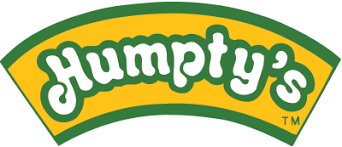 To Our Valued Guests,

Since the start of the COVID-19 Pandemic in mid-March, we have all been doing our part and working together to flatten the curve and stop the spread. By all accounts, all of us across Canada have done a great job in helping our front-line medical professionals and our public health officials combat this unprecedented virus. And now, as we move towards our new normal, we are excited to be opening up all of our restaurant locations within the phased re-opening guidelines provided by the provinces and public health officials. Please know that while we are excited to be opening to serve you again, we have and will continue to take all of the necessary precautions to ensure the safety of all of our guests, staff, managers and franchise partners. Your safety and the safety of our front-line staff will always be of paramount importance to everyone in the Humpty's family and we promise to always maintain that commitment as we move into the new normal.
On behalf of our entire team at Humpty's Restaurants International Inc, we are excited to be opening our doors, we're excited to return to work, and most importantly, we're excited to serve and re-connect with each of you, our valued guests. We also understand that some guests may not be ready to visit us for dine-in services quite yet, and we totally understand. When you're ready to come back, we'll be ready to greet you with a smile and the great Humpty's service that you have come to trust. That trust is the cornerstone of our relationship with all of our guests – a trust that ensures we are taking every step to implement new operational procedures that will ensure the highest health and safety standards.
We are excited to see you again as we re-open our restaurants. And if you're not quite ready to join us in our dining rooms yet, we can still offer delicious take-out and delivery options at most of our locations through the Humpty's Guest Rewards App (which allows you to order for take-out and earn loyalty points on all Humpty's purchases) and through Skip the Dishes at participating locations.
We thank you for being a Humpty's guest and for your continued support and we look forward to serving you again soon.
Sincerely,
Don Koenig          Jan Koenig
President              Vice-President
HUMPTY'S RESTAURANTS INTERNATIONAL INC.


More Info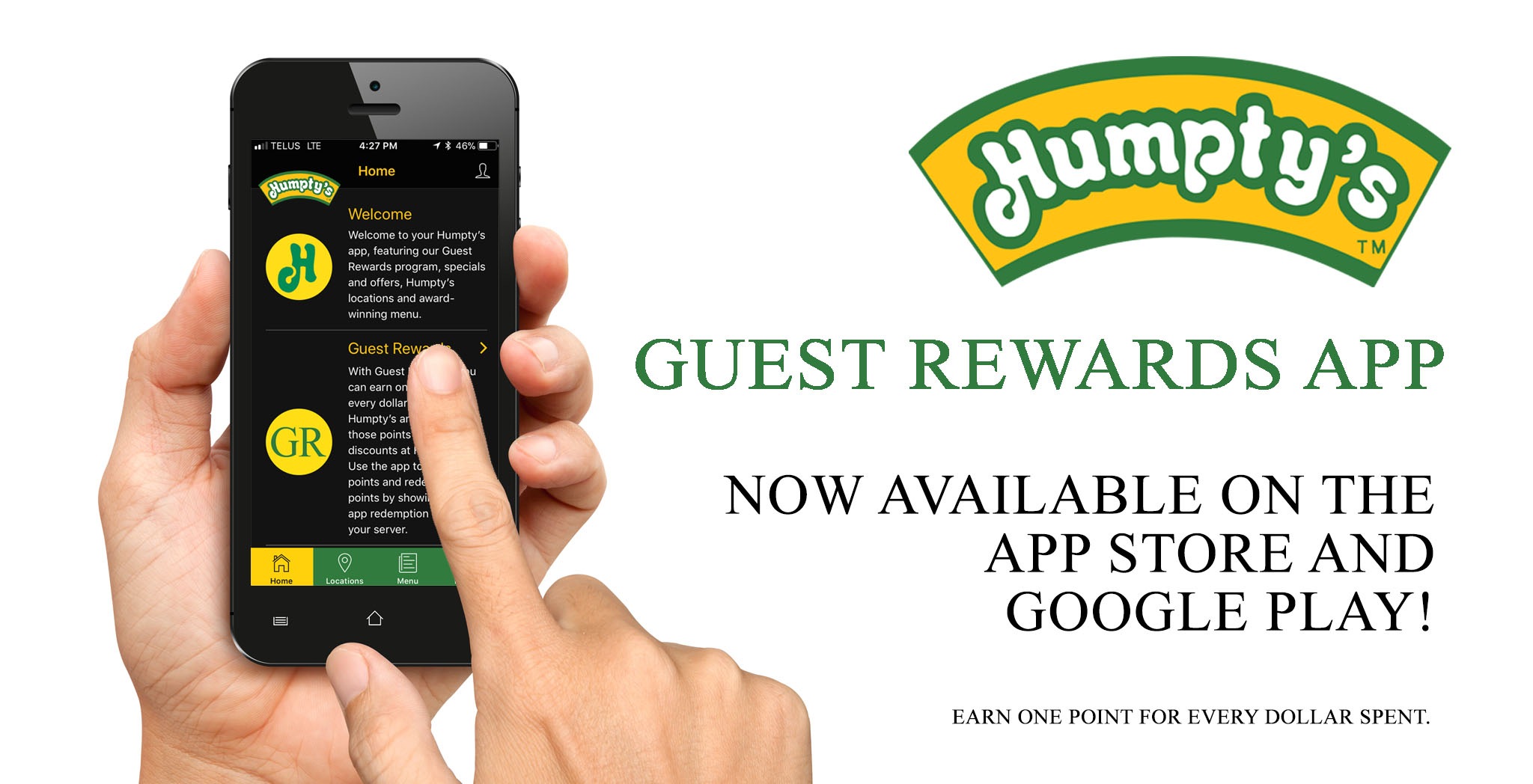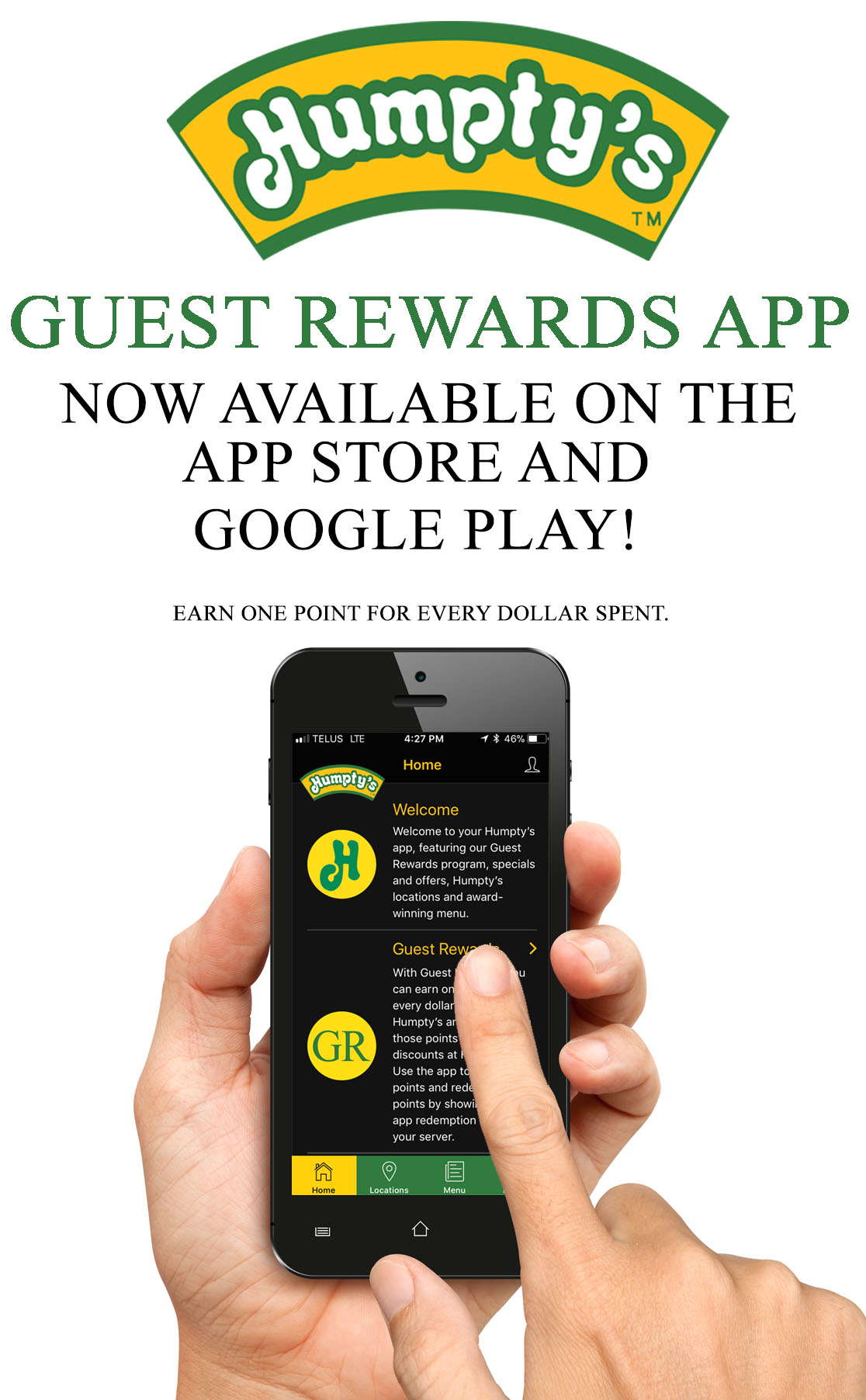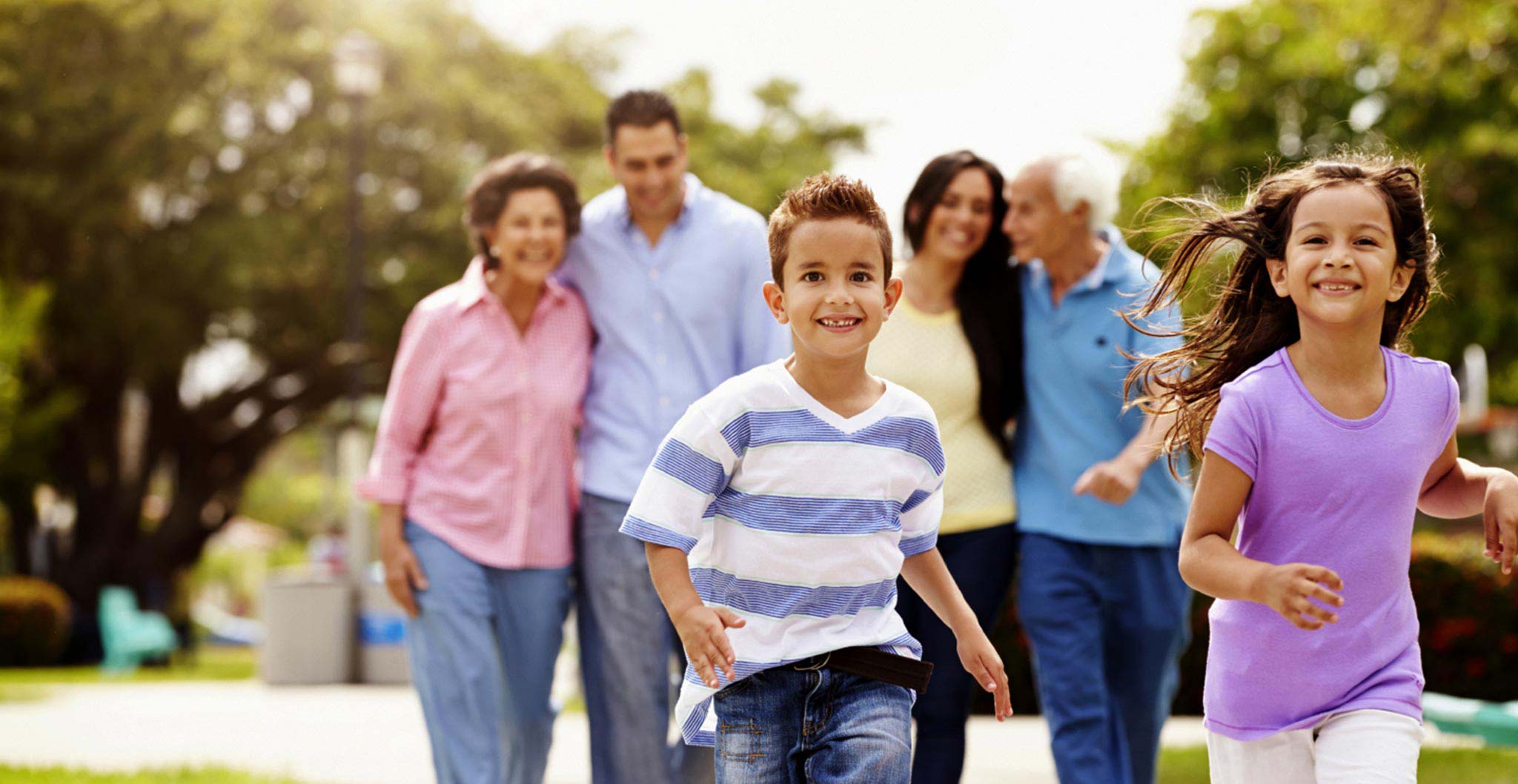 Kids Eat Free Fridays
Features & Promotions
Humpty's Time is Family Time. 5-9pm.
Features & Promotions
Humpty's Time is Family Time. 5-9pm.

Monthly Menu Features
Dinner Menu
Check out our delicious dinner options
Dinner Menu
Check out our delicious dinner options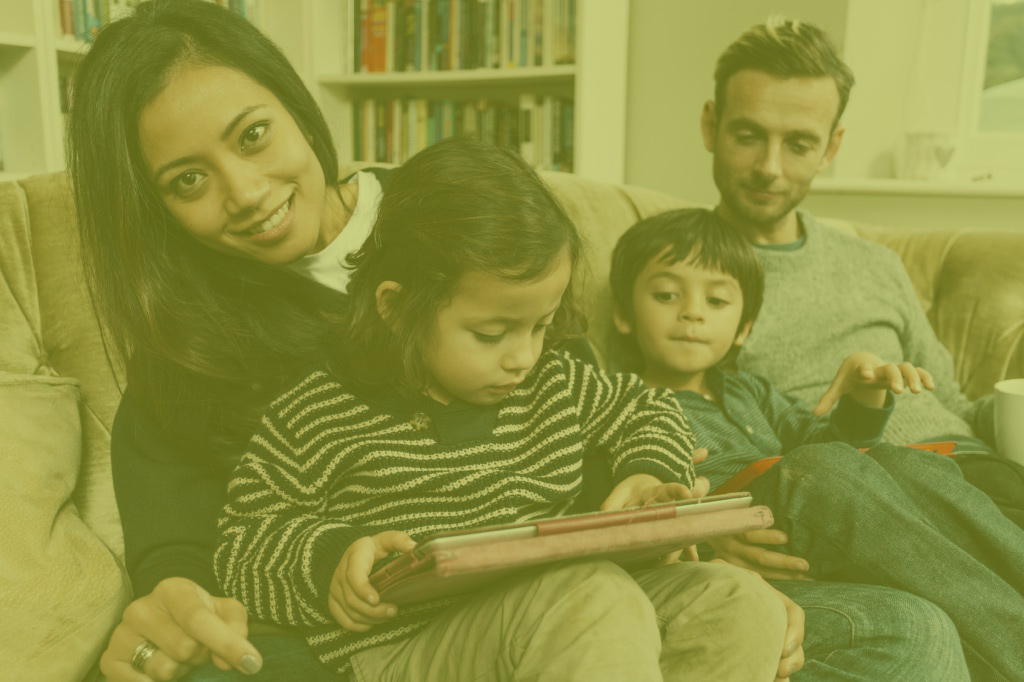 Get the Scramble Kids App!
Join Humpty and his family in four exciting games for Kids aged 1-8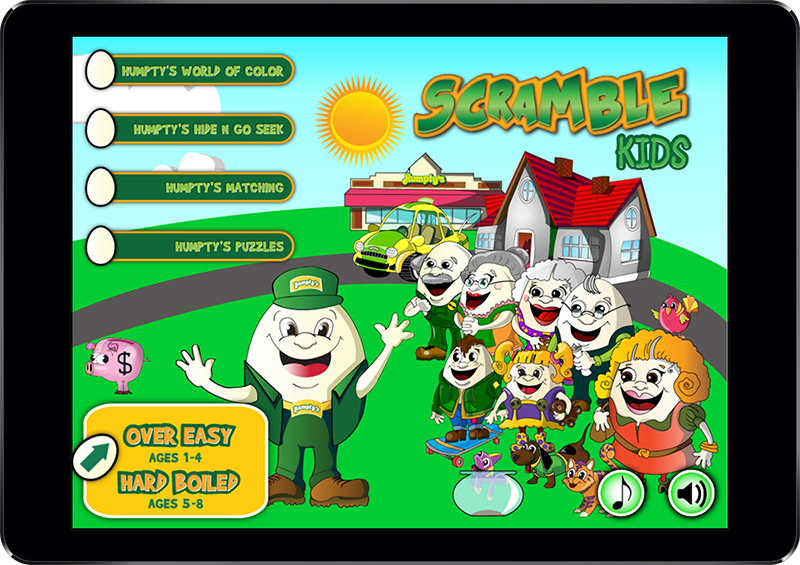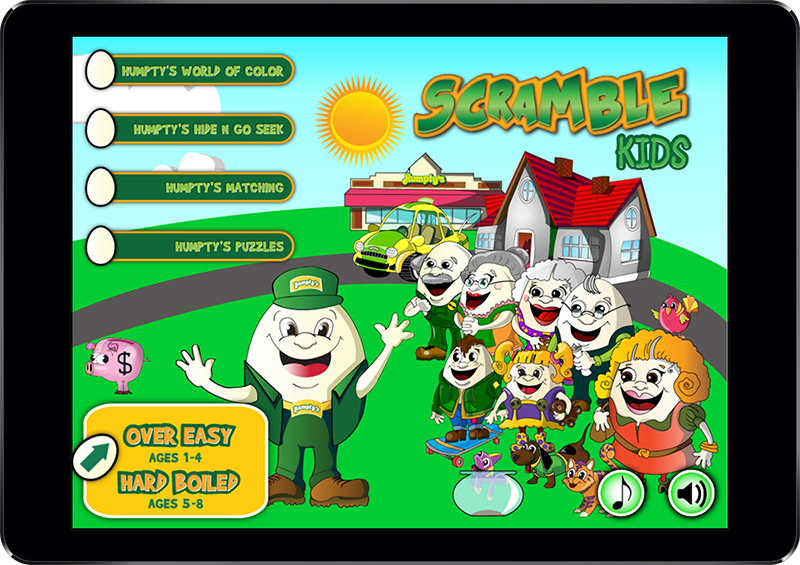 Join Humpty and his family in four exciting games for Kids aged 1-8